Youth Music Culture Guangdong (YMCG) Symphony Orchestra
Since 2017, the inaugural Youth Music Culture Guangdong (YMCG), heralded for "opening a new page in the Chinese symphonic world," has been presented by the Guangdong Provincial Department of Culture. From 2019 it will be presented by the Guangdong Provincial Department of Culture and Tourism and co-organized by the Guangzhou Symphony Orchestra (GSO) and Xinghai Concert Hall. The main vehicle of this annual event is the YMCG Symphony Orchestra—an ensemble specifically established for the project comprising musicians all under the age of 35. The Orchestra is filled with vitality, befitting the energy of Guangdong's position at the forefront of China's reform and open-door policy. Here, friendships are made through music and a large extended family is fostered by cultural fusion and exchange.

After the official announcement of the inaugural YMCG Orchestra in late 2016, the organizing committee received more than 600 applications from nearly 40 cities in Europe, America and Asia. Prospective musicians were students and young professionals residing in such cities as New York, Philadelphia, Boston, Los Angeles, Vancouver, Berlin, Dresden, London, Birmingham, Moscow and Vienna. In addition, young musicians also applied from Beijing, Shanghai, Shenzhen, Urumqi, Lhasa, Hohhot, Hangzhou, Xi'an, Kunming, Qingdao, Hong Kong, Macao, Taipei, Taichung, Tainan and Kaohsiung. Applicants also included young players from the host organization: the Guangzhou Symphony Orchestra.

Following the directives of the organizing committee, the inaugural YMCG was opened to young musicians of Chinese descent from around the globe, with 80 selected from applicants around China (including Hong Kong, Macao and Taiwan) and abroad. In January 2017, the YMCG Orchestra not only trained and performed at its main hub in Guangzhou. It also appeared in Hong Kong and Taiwan with Artistic Director Yo-Yo Ma and part of the teaching faculty, holding concerts at both the Taipei University of the Arts and the Hong Kong Academy for Performing Arts.

The 2018 YMCG organizing committee's announcement in October 2017 attracted even more excitement and attention. Numerous young musicians of Chinese descent sent in their applications from around China as well as New York, Berlin, Boston, San Francisco, Cincinnati, Copenhagen, Nashville, Corpus Christi and Singapore. In addition, the organizing committee received applications from musicians in such countries as France, Australia, Ireland, Japan, Korea, Malaysia and Uzbekistan. The inclusion of talented players from different countries and cultures into the YMCG Symphony Orchestra fits perfectly with the organization's mission of "connecting cultures, creating trust." Musicians accepted into 2018 YMCG hail from four continents—Asia, Europe, America, Australia—comprising Chinese and other ethnicities.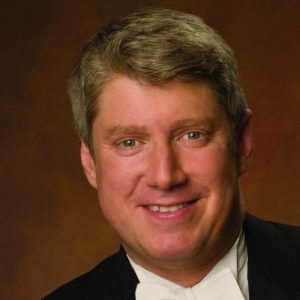 The renowned American conductor Michael Stern returns for a third year as YMCG Symphony Orchestra Music Director and Conductor.